The company joins an elite group of promising startups that are based in the Chicago area.
(Bolingbrook, Illinois) January 20, 2021 – Mycocycle, Inc., a leader in using mycoremediation to process toxins out of waste, was named to the inaugural class of companies for Startup Chicago.  Startup Chicago is a new startup growth program recently announced by Mayor Lori E. Lightfoot, and developed by ChicagoNEXT, and World Business Chicago to drive national venture capital (VC) investment for Chicago entrepreneurs.
"It is an honor to be highlighted as one of the most promising startups based in Chicago," said Joanne Rodriguez, Mycocycle CEO. "We are excited about the opportunity to extend our reach while supporting economic development within our region."
The initial startup database features over 100 local startup companies who are preparing for their next round of investments. The program's goal is to connect regional and national venture capital firms and investors to explore investment opportunities in Chicago.
"As part of Startup Chicago, Mycocycle will benefit from the outreach and promotion including regional and national showcases that will allow the company to pitch directly to VC firms and investors outside of the state of Illinois," explained Rodriguez.
Investors interested in exploring the official Startup Chicago database and learning more about exclusive virtual events can visit www.StartupChicago.net. Startup Chicago is supported by lead sponsor J.P. Morgan and William Blair, and sponsors Silicon Valley Bank (SVB) and the Toronto Stock Exchange & TSX Venture Exchange.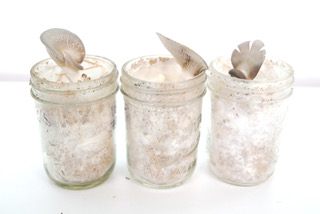 About Mycocycle
Mycocycle, Inc. was founded in October 2018. It is a woman-owned, early stage cleantech company using mycoremediation to process toxins out of waste. Mycocycle was recognized as a Finalist in FastCompany's "2020 World Changing Ideas" Awards issue, a presenter for NREL's 2020 Industry Growth Forum, a 2020 Innovation selection in the EPA's Innovation and America Recycle's Fair, and the winner of the Cleantech Open National 2020 Resiliency Challenge. Mycocycle has been named a 2021 Illinois Qualified New Business Venture under the Angel Investment Tax Credit Program. This program provides Illinois-based investors a state tax credit of 25 percent of their investment up to $2 million.
For more information visit www.mycocycle.com.