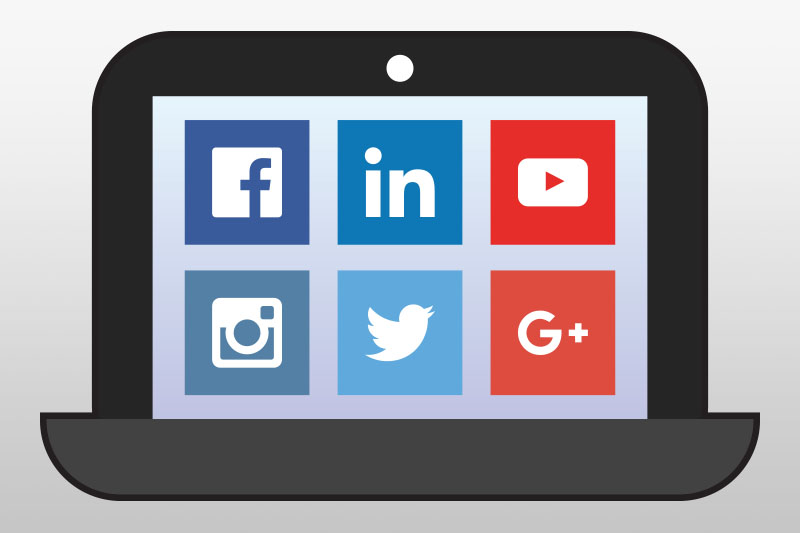 By Heidi J. Ellsworth, HJE Consulting.
For residential and commercial roofing contractors, there is an ongoing need to not only attract customers but to sustain them over long periods of time.  Marketing automation provides contractors with a way to nurture leads and customer to ensure their business stays top of mind.
There are multiple buzzwords in the marketing world and currently one of the biggest is Marketing Automation.  The question many are asking is "What is it?"  Marketing Automation Times, http://marketingautomationtimes.com, an online publication states that marketing automation is a subset of customer relationship management (CRM) that focuses on the definition, scheduling, segmentation and tracking of marketing campaigns. The use of marketing automation makes processes that would otherwise have been performed manually much more efficient and makes new processes possible.
That definition is just the tip of the iceberg.  Yes, it is about automating processes such as email, blog, and web tracking but it is also about building relationships with customers and potential customers that change the dynamic from chasing leads to attracting leads.
For residential and commercial roofing contractors, there is an ongoing need to not only attract customers but to sustain them over long periods of time.  Whether it is homeowners or building owners, they need to be nurtured to stay top of mind when customers have roofing needs or referral opportunities.  A strong, up-to-date list of customers maintained through software automation is critical.  Contact information including emails that are sitting in filing cabinets and not in an up-to-date CRM are useless.
Once a CRM program is in place and information, past and present has been loaded it is time to begin thinking about marketing automation.  What needs to be communicated to customers?  What are the profiles of customers, i.e. residential, exteriors, commercial?  If both residential and commercial services are provided by the roofing company it is important to segment the customers.  For example, a commercial-oriented newsletter needs to go to building owners and will most likely be wasted on a homeowner.  It could even be labeled spam by that homeowner, hurting communication efforts.  In reviewing the communications plan, it becomes increasingly important to make sure the company is sharing information the customer cares about.
Social Media
The groundwork is crucial before starting any marketing automation project.  One popular tool for communications is social media.  Different social media works best for specific audiences.  Facebook has a stronger following amongst homeowners while LinkedIn is preferred by business.  Remembering that a building owner most likely is also a homeowner creates dual opportunities for exposure at both the home and business.
There are cloud-based software systems available such as Hootsuite where all social media can be controlled from one dashboard.  This type of automation is being used by businesses, non-profits and large enterprises to manage messaging and timing.  Time management is important when managing social media.  With one dashboard, multiple social mediums can receive company messaging, cutting down on the time that it would take to update each medium separately.
Marketing Automation Software
Online companies such as HubSpot, Marketo or Act-On are just a few of the companies that offer a full software solution for tracking activity on websites, sending emails and linking it all with social media.  In looking at this type of technology, be sure the company is ready for new processes and increased lead generation.  There is a learning curve to connect the CRM to the marketing automation system and understand how to correlate the content that is being sent out through email, social media or web to sales efforts.  Leads will increase with this type of marketing so it is important to put time and resources in place to handle the return.
There are agencies who offer marketing automation services.  Again, make time to vet their services and ensure they understand the roofing business.  Often marketing organizations outside of the construction industry do not understand the difference in marketing between homeowners and building owners, residential or commercial.  In talking to other contractors, associations or vendors, contractors can get recommendations for good service providers that have delivered results for other companies.
Marketing automation is a strong software tool to communicate with customers electronically.  But, it is just one part of building good relationships through sales and marketing.  Some companies have allowed technology to swing the pendulum too far away from personal relationships.  Marketing electronically is about staying top of mind but it is only a small part of building strong relationships of trust with customers.  Combining electronic communication with person-to-person communications can create exceptional customer satisfaction, referrals and highly sustainable business for roofing companies.  Using marketing automation as one of the tools in a marketing program and linking it to the overall goals and strategies is the winning combination.
Customer Portals
For current customers, it is important to continually delight them by creating exceptional customer experiences.  Leading contractors are using CRM programs that offer customer portals where they share data, photos, job progress, inspections and invoices with customers at their convenience.  This type of CRM can be used for initial customer contact and sales along with the ability to track customers over time while storing all projects and related data.
Customer portals create an excellent user experience for customers.  Innovative, web-based software systems are utilizing relational database programs to efficiently help contractors manage everything from project data, work order/invoicing processes and most importantly customer communication and document storage.
Many facility managers are asking for this type of communication.  It offers a 24/7 ability to see what is happening with service, maintenance, and reroofing projects.  Maintenance portals play a significant role for facility managers, allowing them to see exactly what is happening on their roofs.  Understanding that very few managers will have the opportunity to walk all their roofs, portals provide a view of the roof that inspires confidence through ongoing communications, documentation and visual review.  Data storage and the ability to upload unlimited photos or video to the portal is essential in providing real-time documentation for customers.
Portals are also used for more than review.  Facility managers can report a service request through the portal and track the status of the work.  Email alerts can be used to help to keep all parties aware of updates or repair requirements.  As noted earlier, the future is in the speed of delivery using mobile solutions.  Mobile devices on the roof provide expedited communication, the ability to send succinct inspection reports and easy service reporting when linked with the right CRM.
By utilizing custom inspection checklists, roof service teams can quickly communicate roof issues or concerns along with the progress of the repairs.  Custom inspection reports include photos from the roof that correlate with early imagery or even satellite imagery to create a visual timeline for the facility manager.  All of this is shared through the online portal providing an easy way to distribute information to management, purchasing agents or building supervisors.  It creates an ongoing customer experience that leads to referrals and long-term relationships.
There is a strong opportunity for residential contractors to offer the same portals to homeowners.  By making home repair information available 24/7 to homeowners they can be active with the contractor and their home improvements.  Implementing technology that retains all data on a property over time provides an excellent means of retaining homeowner business with ongoing repairs, yearly inspections and potential upgrades.
Take the Time
The most important part of incorporating any technology is to take the time to evaluate.  Talk to other contractors through roofing associations or networks and see what has worked for them.  Look at online reviews and utilize free trials to try out and understand the technology.  There is a large commitment in time whenever there is a change or adoption of new technology, so be sure it matches the goals of the company.
Also, be aware that many types of software adoption will have a cultural effect on the company.  Processes will need to be updated, personnel trained and data uploaded.  It is not easy to change software, so create a relationship with the software provider upfront, and develop a high degree of comfort and confidence when initiating the new technology and processes with employees.
It is worth the time to find the right systems to not only grow your company but improve productivity and profitability.