These one-of-a-kind tools were created to help contractors successfully navigate the roofing technology landscape.
September 20, 2023 – Roofing Technology Think Tank (RT3), a group of progressive roofing professionals focused on technology solutions for the roofing industry, announced the availability of technology resources for roofing contractors to help them successfully navigate their technology journey.
Developed by members of the RT3 Technology Task Team, the resources feature three key components:
Business Maturity Guide – designed to help contractors understand where their business's maturity level to help them develop strategies, plans and technology that support continued growth and success.
Technology Landscape – a comprehensive guide to help contractors understand cutting-edge software tools specifically tailored for their needs. It defines industry technology solutions, the problems they solve, what questions to ask of vendors, considerations for scaling and expected price ranges.
Technology Solution Directory* – This is where roofing contractors can browse a collection of tools and apps that can help solve their most urgent business issues.
"We are extremely excited to offer this one-of-a-kind resource to the roofing industry," said Karen Edwards, director of RT3. "The Task Team members worked together for the last 18 months both in-person and virtually to create these resources. We were very intentional in assembling the information from the perspective of an independent third party without recommending one solution over another."
Technology providers are encouraged to submit their solutions to be included in the RT3 Solutions Directory. They do not need to be a member of RT3 to have their listing included in the directory. The directory is designed to allow peers to comment on each solution and leave feedback that can help other roofing contractors in their technology journey.
The RT3 Technology Resources are available in an interactive format on the RT3 website and also available as a downloadable PDF. They can be accessed here: rt3thinktank.com/resources
*Disclaimer: RT3 does not endorse any of these solutions but provides the platform for the industry to share their information and leave reviews and feedback that could be useful to others.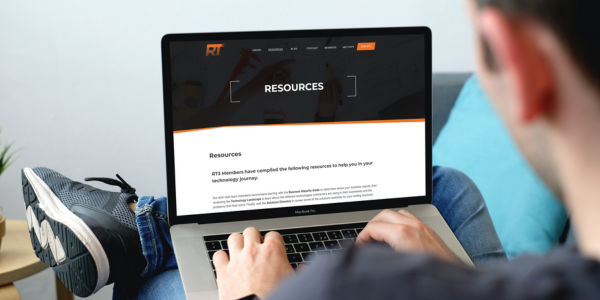 About Roofing Technology Think Tank (RT3)
Roofing Technology Think Tank (RT3) strives to find innovative technology solutions to be used within the roofing industry. RT3 provides insights from progressive thought leaders both inside and outside the roofing industry along with practical resources for implementing potential solutions successfully. The organization will encourage and enable contractors to embrace technology as they seek to grow their businesses. With a commitment to disseminate technology advancement information, RT3 will help build the professionalism and appeal of the roofing industry. Learn more at www.rt3thinktank.com.